Staff Pick
Alba - 2022
Andrew Alba: the beginnings to 2022
by PROArtes México
About the Book
100 pages of Andrew Alba's artwork and writing about his career, process, and concepts from his beginnings as an artist to 2022. Over the summer of 2022 we composed several bodies of Andrew Alba's artwork and multiple articles written on his life, practice, and concepts into a 100 page, fully bilingual (English/Spanish) early career survey for print. His work has been deeply influential in his community​. We are honored to work with this renowned​ Chicano artist from Salt Lake City, UT.

100 páginas con las obras de arte y escritos sobre Andrew Alba, su carrera, proceso y conceptos desde sus inicios como artista hasta 2022. Durante el verano de 2022, compilamos varios trabajos de la obra de arte de Andrew Alba y múltiples artículos escritos sobre su vida, práctica y conceptos en un compendio temprano de carrera de 100 páginas, totalmente bilingüe (inglés/español) para imprimir. Su trabajo ha sido profundamente influyente en su comunidad, nos sentimos honrados de trabajar con el renombrado artista chicano de Salt Lake City, UT.



Features & Details
Primary Category: Fine Art
Additional Categories Arts & Photography Books
Project Option: 8×10 in, 20×25 cm
# of Pages: 100
Isbn
Publish Date: Aug 15, 2022
Language English
Keywords

Art

,

Artist

,

Latino

,

Chicano

,

Drawing

,

Painting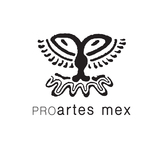 Supporting creation/promotion of Mexican art and fostering exchange of art/artists between the US and MX. PROArtes Mexico believes art and culture are a means of establishing a dialogue between communities from a human-centric perspective in the hope of fostering a need for sensitive questioning before collective decisions are made. The organization was created to bolster the ability of artists to work and exchange ideas between the United States and Mexico as well as promote exemplary Mexican art internationally. They strive to create a space where the same value and equity are achieved for all creators despite belonging to nations from varied social contexts.